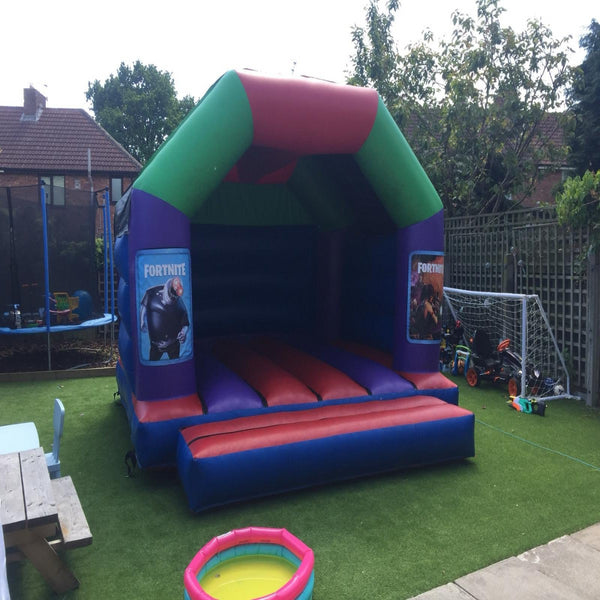 Product Sizes & Prices
Small – (10ft x 12ft) - £50
Medium – (12ft x 14ft) - £55
Large – (15ft x 15ft) - £60
Description
Unless you have been living under a rock for the last two years, you will have heard of Fortnite even if you don't know what it is. Ask your kids, they'll know – and they will also tell you how cool it would be to have a Fortnite bouncy castle at your next birthday party or family event!
Fortnite is an expansive online computer game which has grown in popularity exponentially in the last 12-18 months, becoming a global phenomenon and something that just about every game-playing child or adult has jumped on board with.
We're delighted to be able to bring a bit of Fortnite to your next gathering for some fun and frolics that won't be forgotten any time soon! Whether it's just an afternoon in the sun during the school holidays or a birthday party for your child, getting them off the computer and in to the fresh air to bounce around has never been so easy.
Our Fortnite bouncy castle is available to hire now. We include all of our delivery, set-up and take down costs in our hire price. All you will need to provide is a suitable venue and excited kids who are ready to have some fun!
Contact us today to make a booking or find out more information.