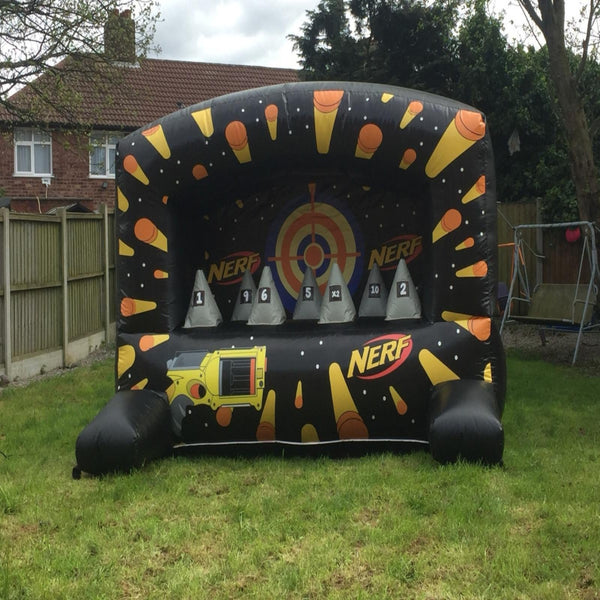 There are few more entertaining games or attractions to have at an event or party than our inflatable nerf shoot game.

First of all, it looks mightily impressive and will instantly draw the attention of your guests. Whether it's a fun party or a fundraising event, people will be clamouring to have their turn on this entertaining game!

The inflatable nerf shoot is housed in a great looking black inflatable stall with bright yellow and orange branding and graphics. Inside, seven targets inflate to allow guests to shoot and attempt to record the highest score.
Nerf toy guns are supplied along with the lightweight balls which are fired at the targets.
Why not have a competition by keeping score all day?

The inflatable nerf shoot should always be used with adult supervision, but it can be enjoyed by guests young and old.
Why not pair it with another one of our products as well to have the ultimate party attractions for your guests to enjoy.

To check availability, make a booking or simply to get more information, contact our team now.
We'll be able to tell you immediately whether it is available for your dates and also run you through the requirements and hire process. All you need to do, is sit back and look forward to hosting the best event possible!