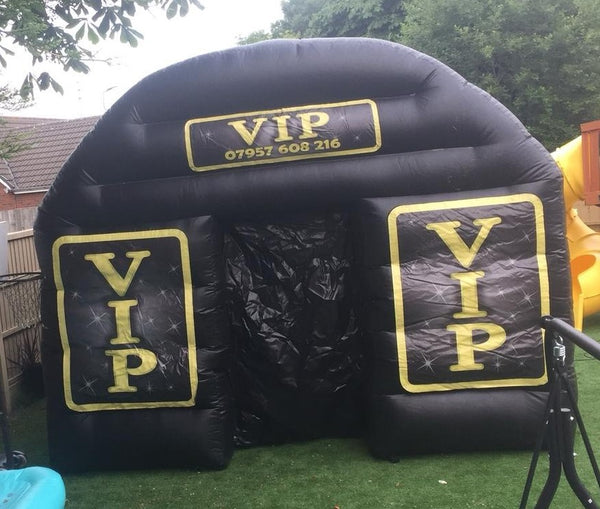 Ever wanted to be the special guest at an exclusive VIP club or venue?
Well now you can be, even if it is inside your own back garden.

Our inflatable VIP lounge has rapidly become one of our most popular products.
This inflatable room can be used for small parties and can be inflated anywhere you have the space to do so.

Coloured all black with high-end, gold-coloured VIP artwork, the inflatable VIP lounge is versatile, fun and will instantly fill your guests with intrigue and excitement.
So, enter your very own VIP zone, put on your favourite music, add some disco lights and enjoy a night you'll never forget.
There's room for you to invite your own special guestlist and party the night away with your favourite people!

Why not speak to us about hiring a bouncy castle as well as the inflatable VIP lounge, giving your excited guests somewhere to retire to once their fun and frolics are over and somewhere a little more laid back is needed!

Contact us today for more information and to book our exclusive inflatable VIP lounge.