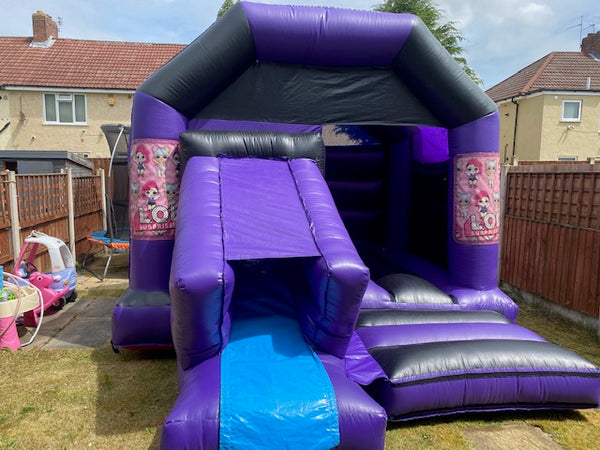 Product Sizes & Prices
One Size – (12ft x 16ft) - £70
If you're looking for a LOL Surprise! Dolls bouncy castle to complete the perfect party for a young member of your family, then you've come to the right place.
There are very few youth brands that are hotter in the world right now than LOL Dolls. They're particularly popular with young girls and will be instantly recognisable and a huge hit at your party.
Part of the LOL Surprise! Dolls charm is that you never know which one you will get when you purchase one from a shop. With around 40 to collect, they're wrapped up in multiple layers of paper, giving excited children a moment of suspense as they unwrap to see which LOL Surprise! Doll they're going to get.
Why not recreate that moment of suspense by organising a surprise LOL Dolls bouncy castle for your daughter's or young family member's next birthday party? It's blue and pink coloured with the LOL Surprise! Dolls artwork on either side, allowing the children can identify their favourite characters!
Book our fantastic LOL Surprise! Dolls bouncy castle now and ensure there are happy, smiling faces at your next party or event! Contact us for more information, a quote, or to ask our team any questions that you may have.