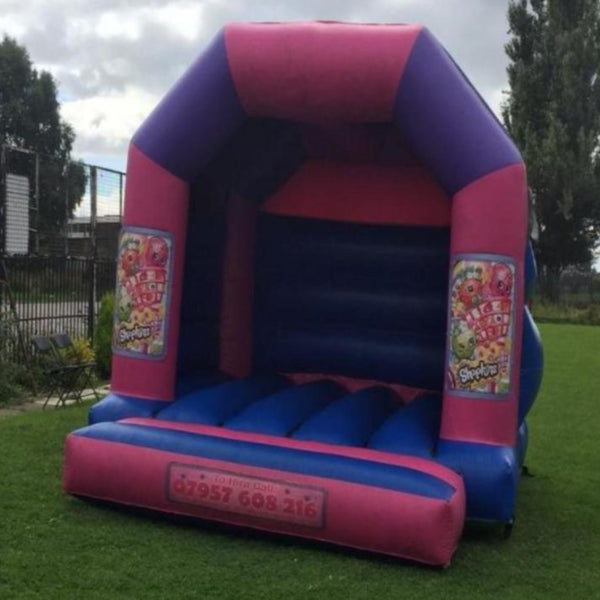 Product Sizes & Prices
Small – (10ft x 12ft) - £50
Medium – (12ft x 14ft) - £55
Large – (15ft x 15ft) - £60
Description
If you've got young children of a certain age, it's highly likely that you will know just how popular a Shopkins bouncy castle would be!

Whether you're organising a child's birthday party, staging a family get together or perhaps some other sort of event, hiring the right bouncy castle is vital to get everyone in that party mood. A Shopkins bouncy castle could just tick those boxes!

Shopkins are small rubber toy figures that have been released over eight different series. They're especially popular with little girls, though that's not to say that boys can't enjoy them too!  In total, more than 1000 of them now exist, and your child will probably want to collect every last one of them!

While that may be a tall order, bringing some of the lovable Shopkins characters to your next party isn't. Our Shopkins bouncy castle will grab everyone's attention thanks to its bright colours and cool artwork! It's predominantly pink coloured with some purple as well, meaning it's going to catch the eye of your little girl – it's like her own palace for the day!

If you want more information on our Shopkins bouncy castle or want to check its availability for your next event, then get in touch with our experienced and attentive team today who will be only too happy to help!