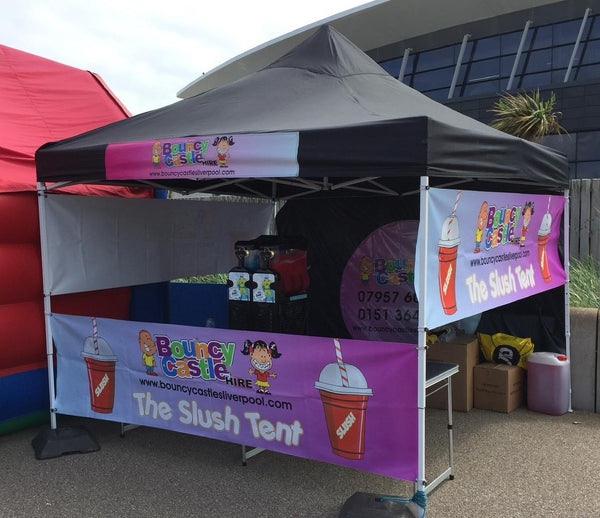 If you're looking to add a cool and refreshing drink station to your next party or event, then you can do much worse than hire our fantastic slush tent.
It will provide a great point of interest and also refresh your guests at the same time.

Iced slush drinks have been a favourite summer cool-down drink for many years, and your guests young and old will love it.
Our tent comes fully-branded with great artwork and is secure and covered, offering guests a counter front area to get served for their icy blast of refreshment.

Our slush tent comes complete with working slush machines which will produce that perfect drink.
We can also supply staff to ensure your drinks are served to you with minimal effort or fuss, allowing you and your guests to concentrate on enjoying your party.

If you want more information about hiring our slush tent, or any other products we stock, get in touch with our team today.
We will be able to advise on the space and other requirements for your slush tent as well as telling you the availability of that, and other products that may complete the perfect celebration event for you.