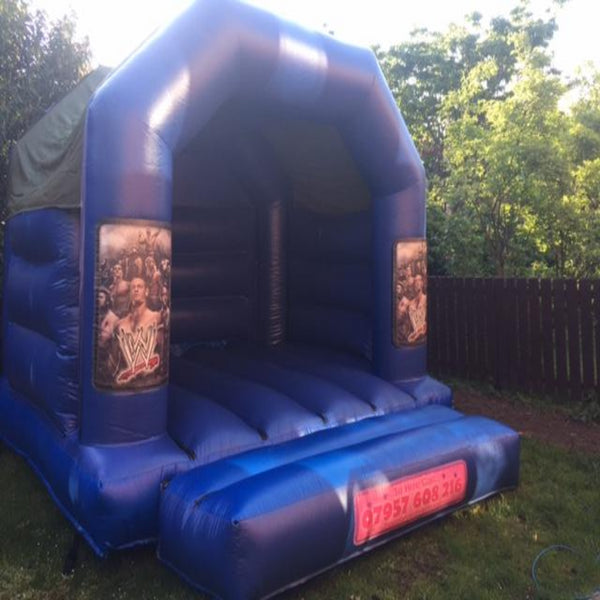 Product Sizes & Prices
Small – (10ft x 12ft) - £50
Medium – (12ft x 14ft) - £55
Large – (15ft x 15ft) - £60
Description
There are few sports more popular with youngsters around the world today than that of professional wrestling. So, next time you're organising a children's party or family get together, why not bring a little bit of the squared-circle to your event with a wrestling bouncy castle?
Wrestling is known for its eccentric stunts, entertaining style and a fair amount of glitz and glamour…depending on where you watch it! Our wrestling bouncy castle will let your kids bounce away and perform the odd little bit of eccentricity themselves, if they so wish.
Of course, it's not built for wrestling on, but it is adorned with some artwork of wrestling which sets the mood and will go down an absolute treat for those wrestling-loving youngsters in your life.
Bounce the day or night away as your childhood idols watch over you and flip your way to the perfect focal point for your party.
If you want to suplex your way to a popular choice of bouncy castle, then get in touch with us today to enquire about booking our wrestling-themed bouncy castle.
As always, our hire cost includes the setting up and taking down of the inflatable, not to mention the fun it will create! If you have any questions, we're also happy to answer those!